Palmer Lodge of Provincial Grand Stewards carried out a fine Passing Ceremony on behalf of Dr Field Lodge, No 8158, this Tuesday 25th October.
Bro Alastair Trasler-Brown was passed in excellent fashion with an array of Active and Past Assistant Provincial Grand Masters, and Heads of orders present. WBro Wayne Williams, Grand Superintendent of Holy Royal Arch acted as Junior Deacon, while WBro George Bohman, Provincial Grand Master of Mark Master Masons, did a superb job as Senior Deacon.
The Junior Warden spot was filled by WBro David Burton AsstProvGM  and the Senior Wardens chair occupied by WBro Jim Boughton PAsstProvGM
WBro Charles Bennett AsstProvGM was in also attendance, alongside WBro Norman Pope, PAsstProvGM
If Bro Trasler Brown was in awe of the officers passing him, it didn't show and he conducted himself in an exemplary manner, answering his questions in a confident and expert way. WBro Scott Austin, Worshipful Master of Dr Field Lodge 8158 invested Alastair with his Fellowcraft apron.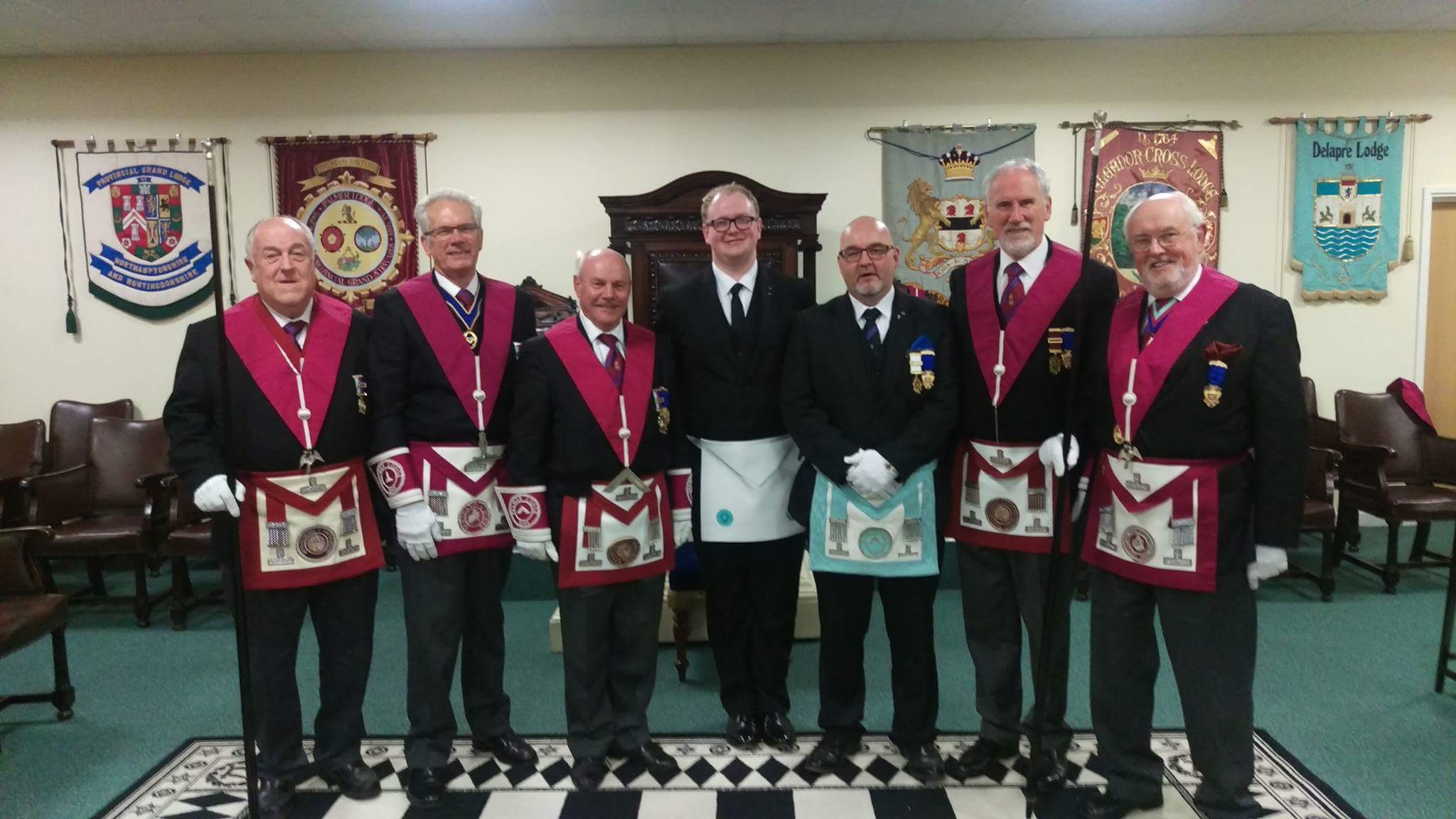 WBro George Bonham PProvJGW, WBro Jim Boughton PAsstProvGM, WB Russell Laxton PPGSwdB, Bro Alastair Trasler-Brown, WBro Scott Austin, WBro David Burton AsstProvGM, WBro Wayne Williams PastProvGM,